Customized solutions for your commercial, industrial, or residential flooring needs!
Floor and wall systems designed to your specifications.
Our team of experts are familiar with the different demands of various industries including restaurants and food processing facilities, hospitals, auto shops, schools, and many more!
Epoxies for the build, urethanes for durability, metallics for beauty, MMA for speed. Let us customize a system based on your needs and specifications!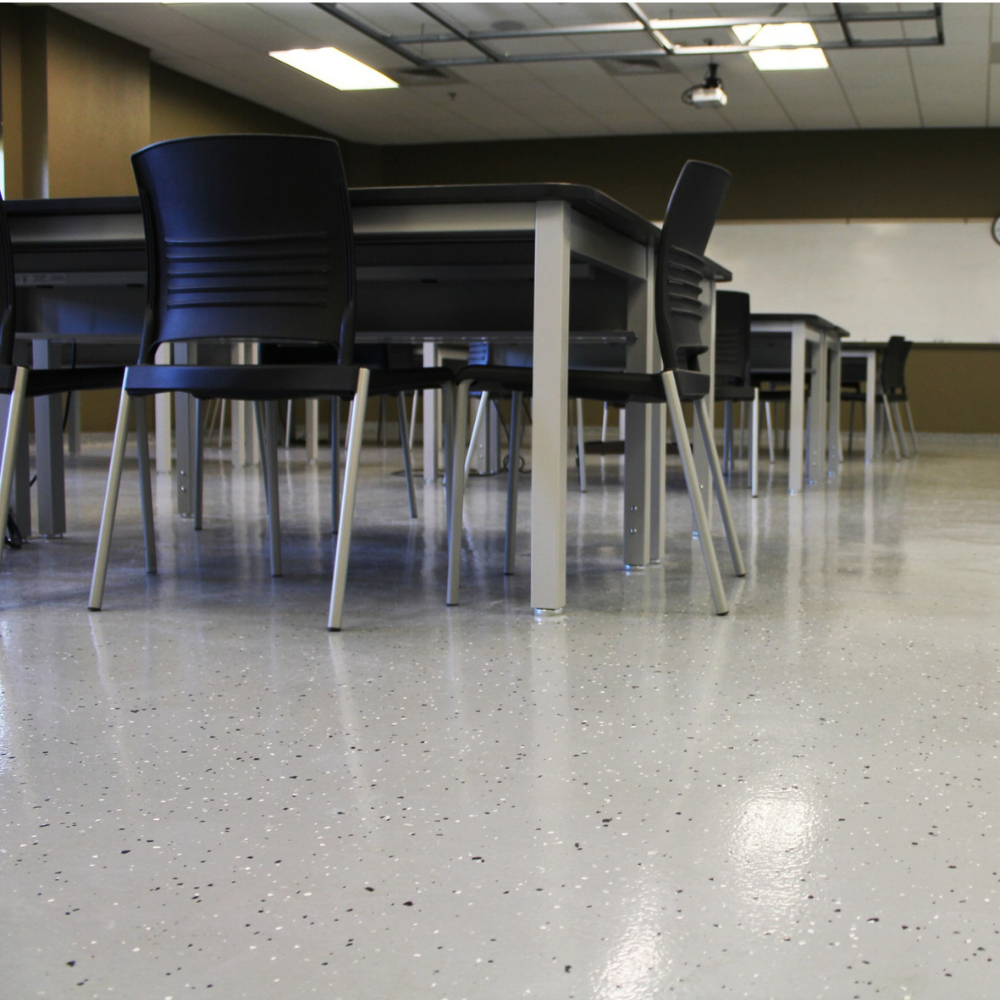 Chip Flake System
Chip Flake systems are decorative, seamless, low maintenance floor coating systems. Chip Flake is formulated to produce a dense, non-porous, chemical, and dirt resistant floor ideal for light to medium traffic areas.
Our Chip Flake system can be sealed with topcoats to meet your chemical and abrasion-resistant performance needs. This is a popular option for residential garages.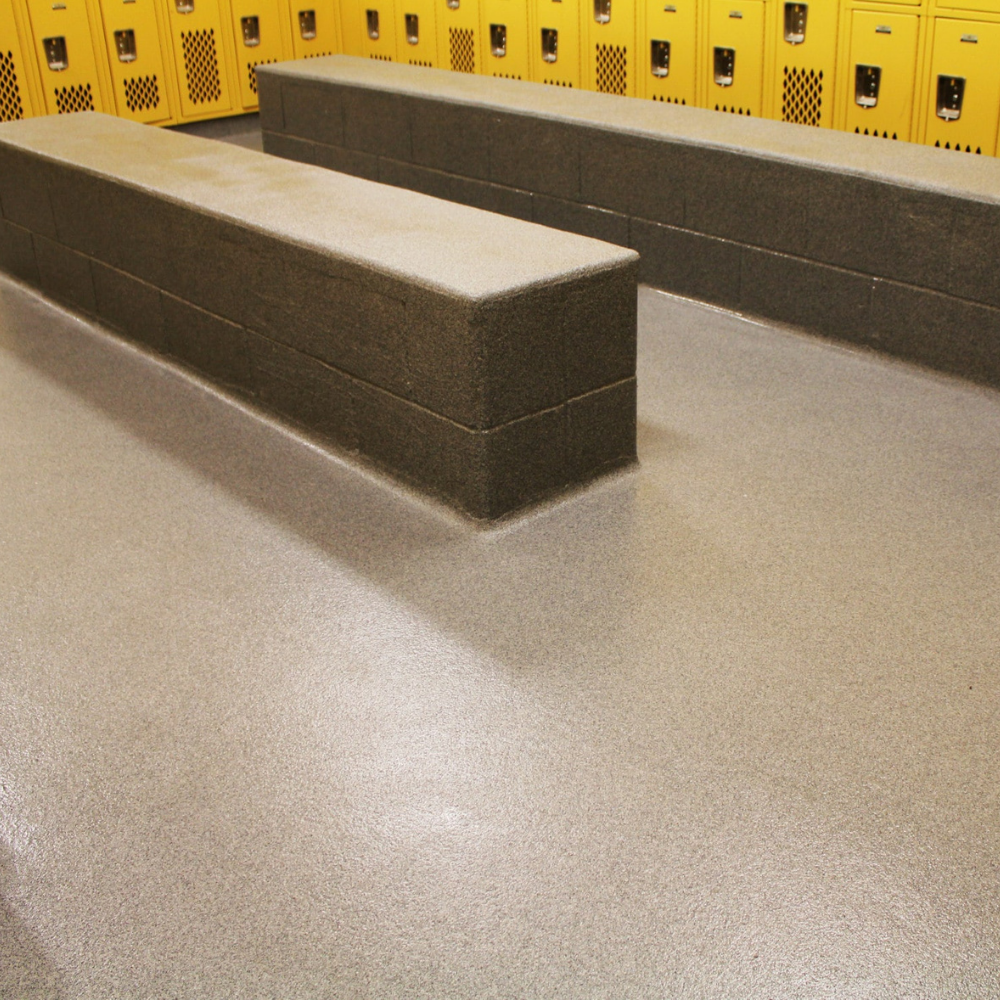 Decorative Quartz System
Quartz Systems are decorative resinous flooring system consists of 100% solids, epoxy resin and colored quartz aggregate.
The texture can be customized as desired. This easy maintenance system minimizes bacterial growth making it a great option for locker rooms, showers, and kitchens.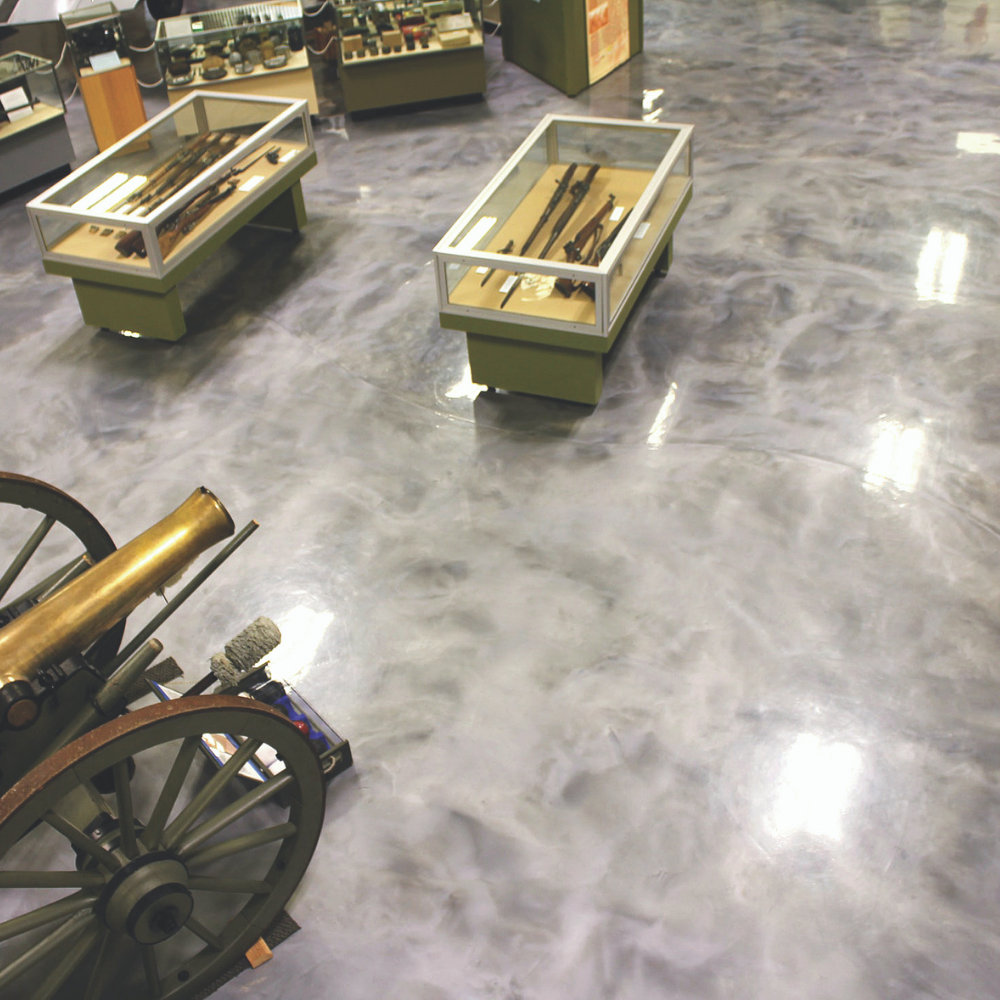 Metallic Epoxy System
Metallic Epoxy Systems has become extremely an popular decorative epoxy flooring system. Known for its aesthetic appeal, metallic epoxy provides a 3 dimensional, polished marble look.
The pearlescent particles that are mixed in give the coating a shine that reflects light and creates an eye-catching dramatic color.
Metallic epoxy is a great choice for showroom floors, commercial offices, and home living spaces.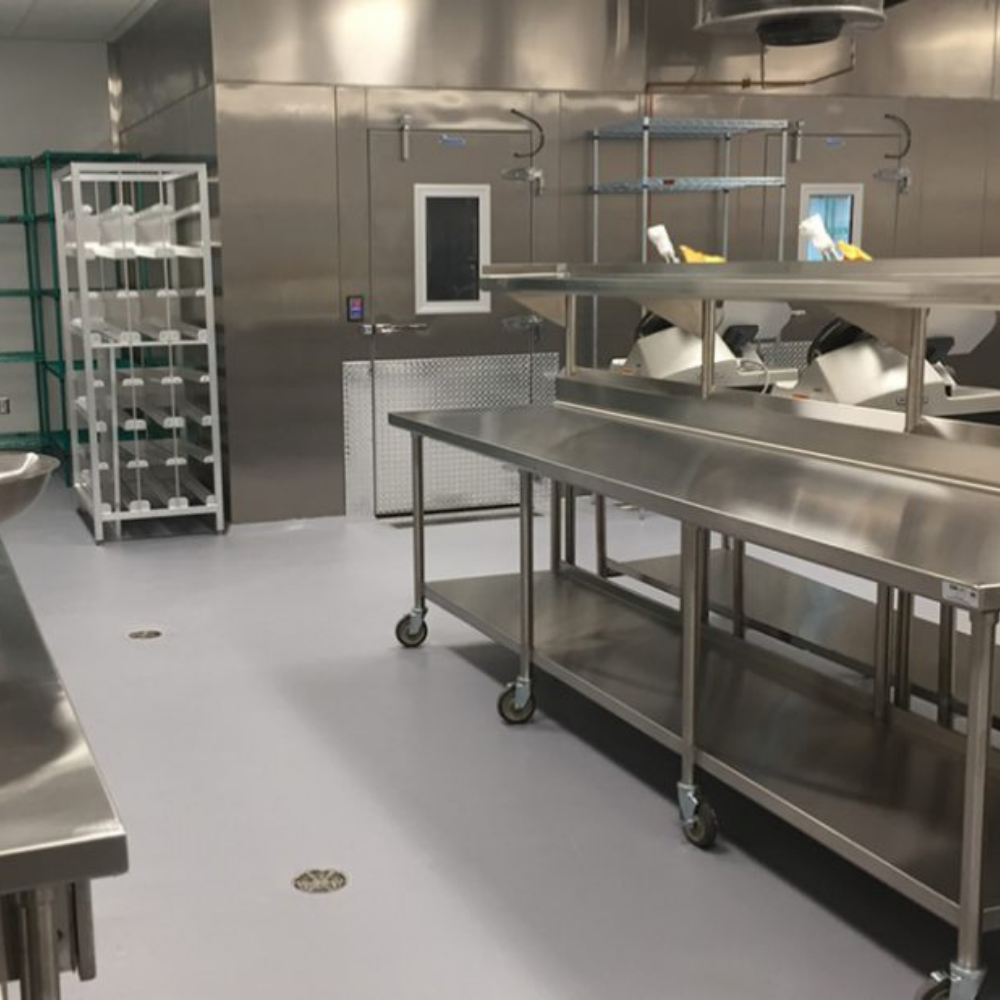 Cementitious Urethane
Our Cementitious Urethane system is one of our most popular industrial epoxy coatings. This system can be installed with a seamless application, decreasing levels of bacteria or harmful chemicals from penetrating into seams. This system is impervious to water and other liquids. 
Cementitious Urethane was designed and formulated for the food and beverage industry and known for its ability to handle daily wash downs and thermal shock.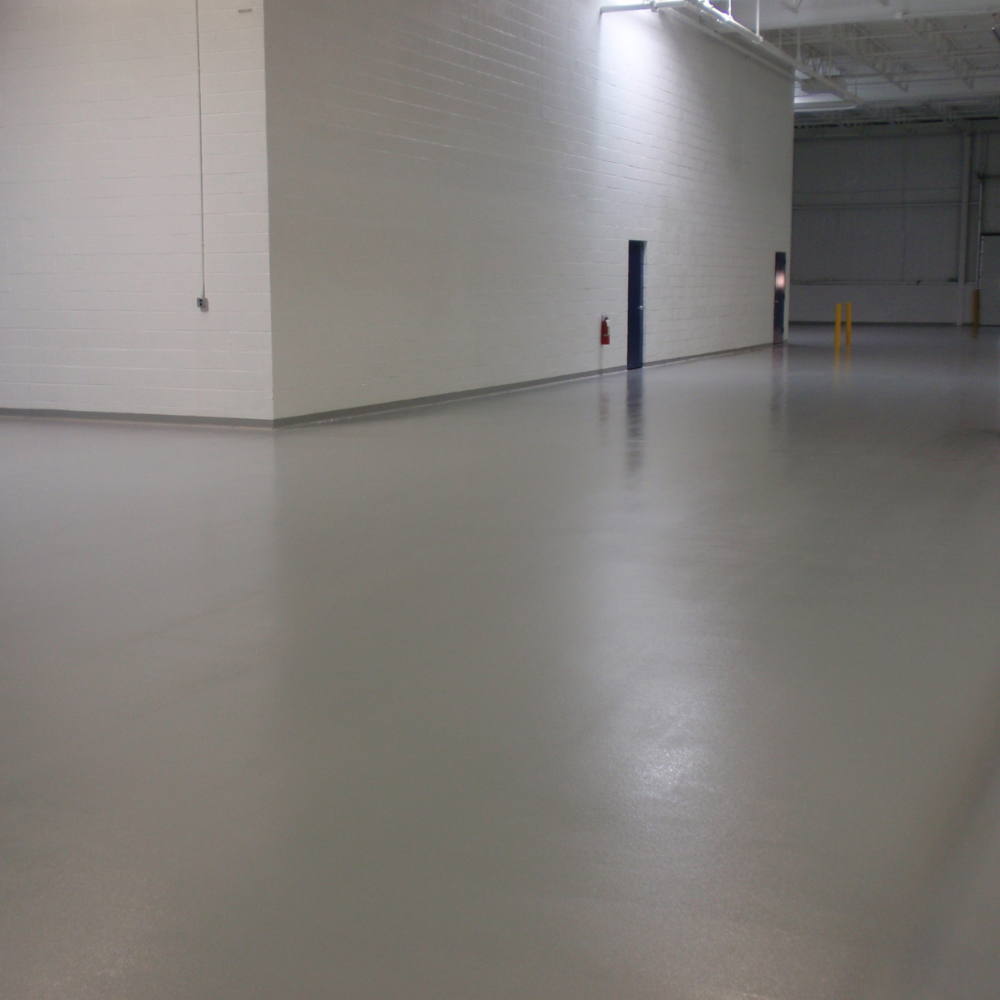 Traffic Coating Systems
Our Traffic Coating systems are designed to protect floors from chemicals and abrasion. This system can be applied in parking garages, ramps, foot bridges, walkways, mechanical rooms, stadiums, rooftop decks, and balconies.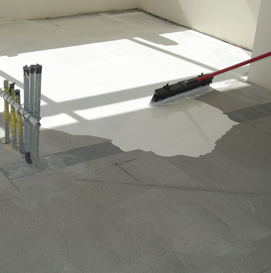 Moisture Vapor Treatment and Remediation (MVT)
Treatment of concrete moisture, vapor emission, alkalinity, and relative humidity. 
Our Moisture Vapor control systems offer resistance to excessive moisture content in the concrete. MVT products are used under our resinous systems to prevent loss of adhesion, blistering, peeling, and warping.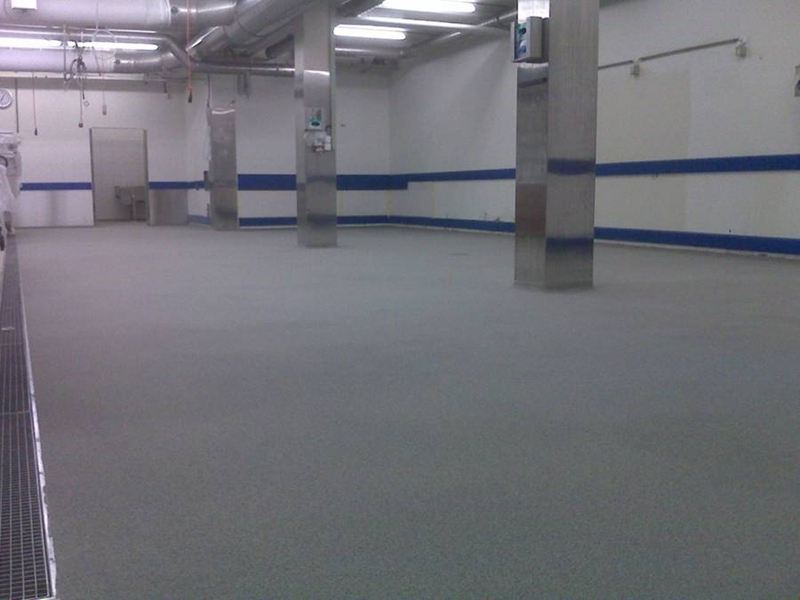 Methyl Methacrylate (MMA)
For minimal downtime, MMA is the ultimate flooring solution. Under most circumstances, MMA floors are ready for normal operations in as little as 1 hour after
MMA is popular in food and beverage and retail industries as it is designed to be chemical and slip resistant.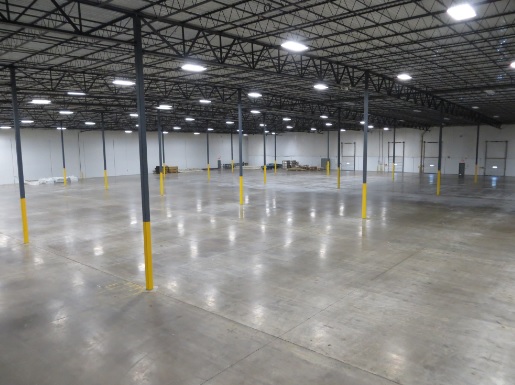 Sealed Concrete
Our Sealed Concrete systems use only the highest quality sealers that will extend the life of your concrete. Sealed Concrete is a great way to protect from liquids and oils. Our Polyurethane sealers are chemical-resistant, for easy spill clean up. Sealed Concrete is a great option for kitchens, bathrooms.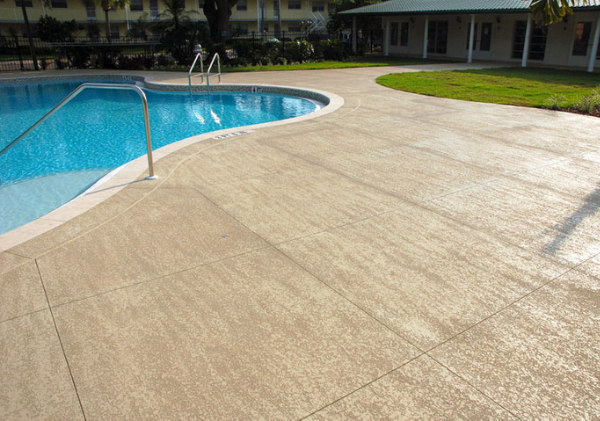 Pool Deck
Pool deck is a long-lasting and unique way to resurface pool deck. This system is extremely durable, slip-resistant, and waterproof surface. Pool Deck system provides the ideal indoor or outdoor finish for swimming pool decks, floors, sidewalks, patios, driveways, walkways, and ramps.
What licenses and certifications does Floor Tech hold?
State of Idaho Division of Building Safety Public Works – Contractors License
State of Oregon Construction Contractors Board – Commercial Specialty Contractor License
OSHA 10 Safety Training
Retroplate System – Applicator Training
Dur-A-Flex – Applicator Training
Key Resin – Applicator Training
What areas do you service?
Currently, we service Idaho and Eastern Oregon. We hold licenses in both Idaho and Oregon. We have military clearance for Mountain Home Air Force Base and Gowen Field. Please reach out to us directly about any projects outside of this area.
What industries do you service?
Food/Beverage
Hospitals
Airline
Automotive
Pharmaceutical
Government
Retail
Banking
Manufacturing
Hotels/Travel
Higher Education
Tell Us About Your Project!